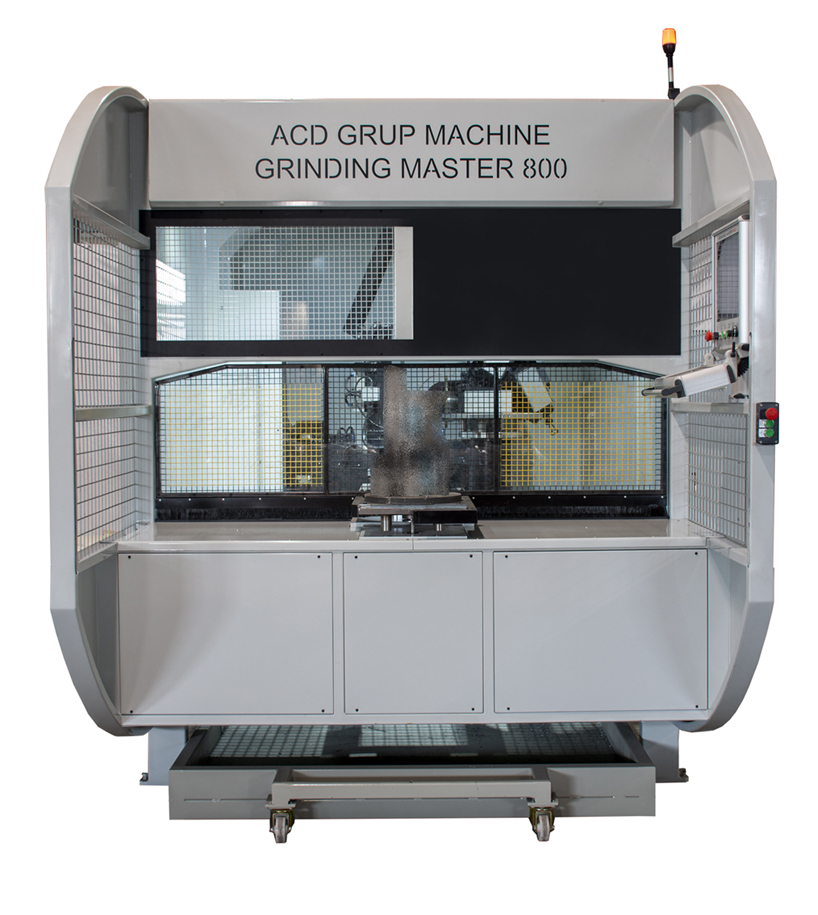 Grinding Master 800 Features
Silent when forming, prevents dust and any vibration during grinding.
Safety functions prevent any potential injuries
Fast and smooth grinding operation.
Completely enclosed environment.
No Machine Down-Time: Thanks to turret system, while machine makes grinding, the operator prepares next work shortening the grinding time.
Accurate: grinding precision is 0.1 mm.
Increase of diamond lifetime, up to 2000-3000 pieces:compared to traditional grinding.
User friendly operation, one operator can handle several machine in less time.
Flexible software allows to set diamond size for your requirements.
Automatic recognition of the work with prob system.
Multifunctional software and hardware, quick and easy work identification
Grinding simulation: detection of possible errors before operation.
The operator can easily select the grinding stone and surface ( hole grinding or cylinder grinding).
It makes instant visual work simulation.
The software can instantly tolerate and quickly apply the change in the measure of the casting materials.
The smart software system that leaves little work to the operator and does not allow any error are applied.
Large memory, storage of hundreds of works.
Global brands for mechanical and automation equipments. All the high quality materials and equipments which are used in the the manufacture are certified by international standards, CE certification.
7/24 hours fast technical support, We will be happy to support our valuable customers.
Technicial Specifications
Grinding Maximum Weight = 80 kg
Grinding Dimensions (mm) = Çap:1000 h:400
Diamond Stone Dimensions (mm) = 300-355 x 13
Grinding Hole Minimum Diameter = 20
Grinding Hole Maximum Diameter = 100
Grinding Hole Depth (mm) = 10-100
Machine Weight (kg) = 5600
Machine Dimensions (mm) = 4000x2400x2650
Electrical Power Requirements = 25 kw